WE PRINT YOUR PHOTOS
AND ART ON CANVAS OR PAPER
The Absolute Best Customer Service

We Have the Lowest Prices on the Web

Our Custom Ordering Process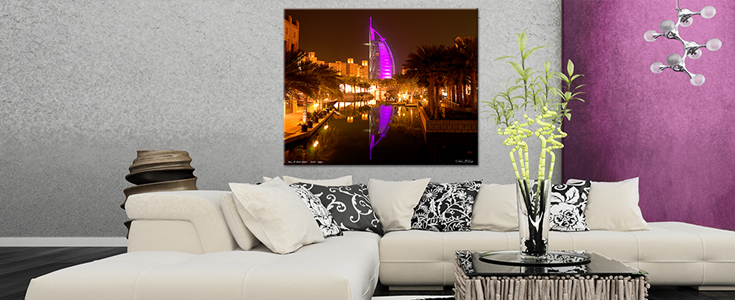 Save 40% When You Order Today      $15 Flat Rate Shipping On Orders Up To $100
"We Are The Professional's Choice for Printing Pictures on Canvas!"
Canvas Printing For Photographers and Artists
Canvas Giclee Printing caters to photographers and artists who require only the best when it comes to photo printing on canvas and fine art paper giclee prints. We are professional photographers with more than 30 years of experience in art reproduction and photo printing. We have built our reputation by proving to our clients that we strive to have you become a repeat customer while making you ecstatic with every print you receive!
If you are a photographer who needs to print pictures on canvas and wants to showcase your work on canvas or paper, we are the company for you. We inspect every image you upload and we clean up dust spots and any annoying artifacts at no charge. Upon your request we can modify your image any way you wish. We also automatically correct density and color if your image is way out of a good visual range for printing and we will call you if this is severe. As professionals we know how a photograph will look its best, and we do just that. Canvas Giclee Printing offers the most affordable canvas and paper giclee prints with museum quality results every time!
Professional artists and painters choose our company for fine art reproduction and art copy services. This is why! With our 30 plus years of experience we know exactly how to light your artwork and capture your original in its glory! We are then able to produce the most color accurate reproductions of the original work. Let us prove to you that our quality fine art giclee prints will exceed your expectations. Artists may choose gallery wrapped giclee canvas prints, fine art paper giclee prints, or our other art reproduction services such as scanning only. Our prestigious giclee printing services offers delivery of your prints directly to your clients using our blind drop ship program meaning no labeling using our company logo etc. Our competitive pricing also means larger profit margins for you. We enjoy getting to know our artists and love to help you succeed by making your art look its very best!
– Our Giclee Printing Services –
Printing Photos On Canvas
We use the finest materials to reproduce your photos on canvas: fade resistant canvas, archival links, and straight poplar wood. A canvas print handcrafted to last 100 years! Learn why the pros use us…
We Are Printing Professionals
We really love what we do. We are professionals too. Our job is to impress you. That's what we do. When you receive your order we feel honored your chose our company. Hence, we are going to produce the finest canvas or paper giclees you have ever seen. Hear it from the pros…
Most Affordable Printing Services
We have the most affordable prices on the internet for museum quality canvas prints. Our canvas prints are second to none! Compare us to the rest and you will see…
Your 100% Satisfaction Guarantee
There's no doubt you will see the quality in our printing and stretching. With impeccable customer service, free image enhancements, and ready-to-hang prints right out of the box – as well as our custom boxing, shipping and handling. See our quality…
Canvas Giclee Printing
Springtime is here again and with this change in season, the beauty of nature comes alive. And now thanks to the fantastic digital technology employed at Canvas Giclee Printing, you can bring that beauty indoors [...]
Canvas Giclee Printing
The team at Canvas Giclee Printing is proud to announce their part in the transformation of AG Credit Bank in Merced, California. This fine-art printing company was hired by Bill & Brigitte Clough of Captivating Photos [...]
There's an old saying that a guaranteed way to succeed in life is to become the best at something. When it comes to the highest possible quality giclee printing, Canvas Giclee Printing is the best there is. – Steve Vaughn
I have just received my first giclee from Canvas Giclee Printing.  What a super job!  I am thrilled to bits. I have used other companies in the past, but you are top notch as is your excellent service.  It was also reassuring to know that my precious original was in the hands of professionals. Thank you! – Philippa Davidson
I want to say a big THANK YOU for making my first canvas wrap order a raving success! My client called it "stunning" and is over-the-top pleased with the results.  I will definitely be back! – Bonnie Bruno
Guys I just want to thank you for the Canvas Recently received. Amazing I have used canvas printers from all over the world and I would have to say Value and Quality from you are outstanding… – Adam Duffy
We are located in Carolina Beach, North Carolina, near Wilmington.