Custom Canvas Printing
As a leading custom canvas printing company, we cater to the needs of professional photographers and artists through our print reproduction service. We are the epitome of excellence in creating photo and fine art custom canvas prints. Our team is comprised of creative individuals and artists themselves, so we fully understand the needs of our fellow artists. Professional Photographer and CEO, Joshua McClure, started this company on the foundation that the raw talent and imagination of an artist be transferred in its truest form to a canvas medium through the act of digital canvas printing. Our museum quality custom canvas prints are created from your artistic eye, made from high quality raw materials and assembled by skilled craftsman. Thus they are professional and sophisticated representations of your art work. One reason we stand out as a leading custom printing company is the high quality products we use to assemble the prints. Our custom canvas prints are designed to last over 100 years. They are strong and durable products that withstand the test of time.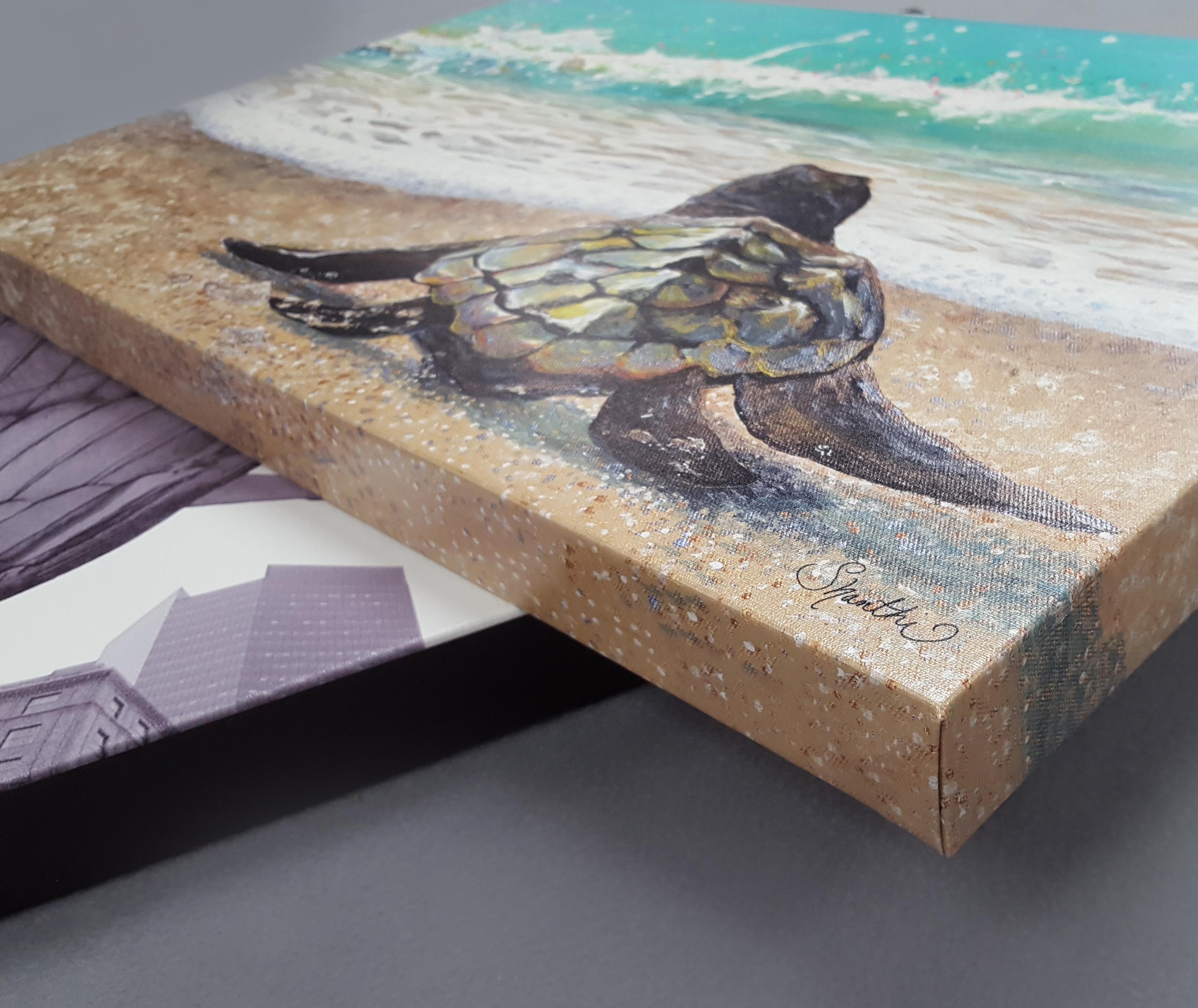 Canvas:  We use Urth canvas, the world's first solvent canvas with archival certification by the Fine Art Trade Guild. Manufactured by the leading canvas supplier of award-winning digital inkjet canvas, Breathing Color® uses breakthrough technology of agent-free Fluorescent Whitening and Chromata white to create a canvas free of optical brighteners while still producing canvas prints with bright whites and true vivid colors that will not fade or yellow over time. It is important to be aware that most prints are created with canvas that has optical brighteners, OBAs. This creates a pleasing print initially but with a false brightness. These prints will FADE over time and yellow if exposed to direct sunlight. With OBA-free Urth canvas, your print can hang in direct sunlight and will remain fade resistant and as beautiful as it was the day it was printed. The canvas has a built in coating which makes it moisture, UV protected and abrasion resistant.  The canvas is durable enough to withstand cleaning by taking a damp cloth to the surface to remove dust. 
Inks: We use UltraChrome GS3 HD inks, which have a wide & rich color gamut range. This allows us to match the exact color fidelity of your original photography and artwork. The inks are sprayed upon canvas, hence the "giclee application," with extreme detail and vibrancy, thus creating a stunningly sharp image. Tested by Wilhelm Research, these lightfast, archival inks are designed to last 100+ years. In giclee printing, when an ink is called lightfast, it means it can withstand exposure to direct sun light and resist fading. 
Wood: The wood used to create the stretcher bars for your prints are made from poplar trees, which have extreme strength and stability. The grain in poplar wood is straight and fine making it manipulable for uniform cuts when building any custom size stretcher bars.