There are many forms of love. But there is only one love that is unbreakable and that is a mother's love for her child. It is the purest and strongest love and should be reciprocated with the deepest gratitude. Mother's Day is just around the corner and should be celebrated by giving her a gift that she will treasure forever. A gift that is strong and durable like her love. A gift that is timeless because it captures a moment that she holds dear to her heart. A gift that will genuinely surprise her because it is your unique and creative idea. That is, a custom canvas print designed specially for Mothers Day.
Choose the Image: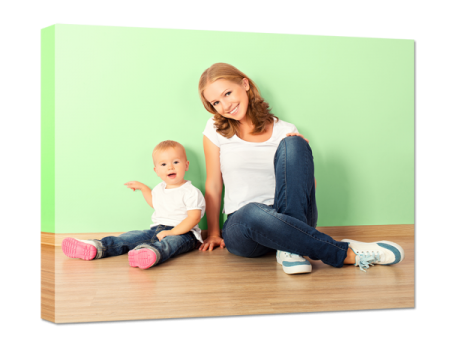 The first step to customizing a canvas print is choosing a photo. Brainstorm the type of image to use for the custom canvas print. It can be a photo of you and mom posing together. It could be her favorite quote on a photo background. Any image that would be fitting for the occasion, just have fun and get creative!
Upload the Image:
Once you have an image in mind, visit canvasgicleeprinting.com and click on the Get Started button to upload the image. Make sure to upload a high resolution image file. The higher the resolution, the more size options you will have to choose from.
Print Sizing:
Choosing the print size is a very easy process considering the many size options available. Standard sizes are listed based on the aspect ratio of the image you uploaded. It automatically calculates what sizes the image can be printed from mini size prints to large format prints. Type in a custom size, and you will see how the image changes to fit this size. Use the cropping tool to create your desired layout. Once you get the formatting the way you like it then choose the print medium.
Canvas & Stretcher Bar:
For a canvas medium, you have the option of gloss or satin surface texture. Both types of canvas holds inks in a vibrant, clean, crisp manner.  Gloss canvas has a bit more luster to it than satin canvas. After choosing your canvas type, decide on the stretcher bar thickness, 1.5 inch or 0.75 inch. The stretcher bar is made of strong, sturdy poplar wood and is custom built to fit your desired size. The canvas is wrapped tightly around the stretcher bar, stapled, taped and wired for a finishing clean-cut look.
Image Wrap:
Next, decide on the image wrap design. G