Hi Jessica and Josh! Last night all 6 of my giclees arrived. It is no exaggeration to tell you that I was like a little kid on Christmas morning! They arrived right on time. The packaging was perfect, you got all 6 pieces into one beautifully packed box…amazing, and thank you as it knocked my shipping cost per piece waaaay down. First thing I noticed was that the colors were spot on. The colors were exact and nice and crisp. The corners are beautifully folded. And you put on the hanging hardware…thanks a million! What a nice touch. I'm just about to order a bunch more.
One small and easily corrected issue I have is that the wrapped edges on some of them are upside-down or mirrored, which doesn't make sense with regard to the respective images. I can touch them up by hand with paint but before I order more I just want to correct that first. I can make a list for each one or if you prefer you're welcome to call me.Thanks again. I am so happy that I've found your company. You do great work!
Brenda Macon | Artist & Instructor at Overall Art, LLC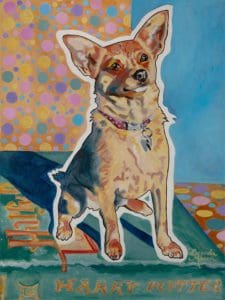 Hi guys,
I just wanted to share images of the pictures hanging in our hallway at the Chicago office.  Everyone says they look really nice and the guests who have arrived for a 2-day conference are really impressed! Thank you once again, Ned and Mike, for a job well done!
Cynthia Burton-Prete|Senior Product Compliance Analyst|Leggett & Platt